The CG-4 is probably my favourite astronomy mount – it has very sturdy thick tripod legs, a good solid feeling mount, has space for a polar scope (which I have purchased separately and fitted to mine), and can also be driven by dual motors for RA and Dec control.
When I first started using the CG-4 I tried it with the manual slow motion controls, this was fine but it soon became a bit of a chore to have to keep winding it on, especially as I was not very good at polar alignment (still not that great at it), I decided to go for the upgrade to dual motors.
The motor drive kit came with the controller, motor units with gears already attached, and a big battery holder pack, however I found inserting and removing batteries to this big plastic battery holder difficult, I also looked up batteries and read on numerous sources that the large D cells that this holder took were usually just AA cells in a larger casing, not a true 'bigger' cell inside at all; rather than spend extra money on a charger and rechargeable D cells (which cost a small fortune for anything really good) I decided to try battery adaptors – two AA cells in a plastic D cell casing, just like the internet sources said was in actual D cell batteries anyway – and this worked quite well for easy charging of the AA batteries, however I was still left with the cumbersome large D cell battery pack.
My first thought was that I could simply lose the D cells completely and, at the expense of some Ah, just use an AA battery pack instead, here's what I put together (ignore the BNC connector in this photo, that was from a different project):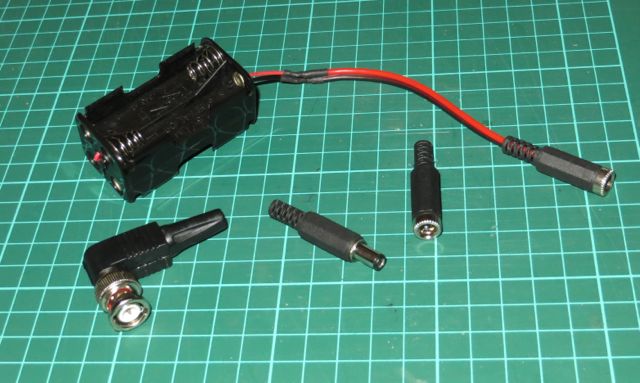 This small, light AA battery pack provided the same 6 volts that the much larger D cell battery pack did, at about half of the Ah but that was never really a problem for me; this AA battery pack was then easy to slip into a cheap compact camera case that I could hang off the mount accessory tray. The power cable was custom added by me with connectors so that I could easily remove it from the mount. I used this pack for a while but still wanted something a bit more powerful as rechargeable AA batteries don't hold their charge very well if left for a while and I was liable to forget or not be ready when a clear sky event happened, I decided to go bigger.
I did my research and eventually went for the Yuasa Y4-6 6V, 4.0Ah C20, which is a sealed lead-acid battery in a small tall form factor, fits perfectly in a medium-sized compact camera case for hanging from the tripod or accessory tray. Again, I added custom wiring using Fast-On battery connectors and plastic covers, although I don't need to remove them for charging as I made a small additional wire with metal contacts for connection to the battery charger I purchased for charging it. An in-line fuse holder on the negative wire, available from any auto accessory shops such as Motosave, prevents any short circuits from causing a fire in the cabling; it has a 2A quick-blow fuse in it which should be more than enough for the wire I use.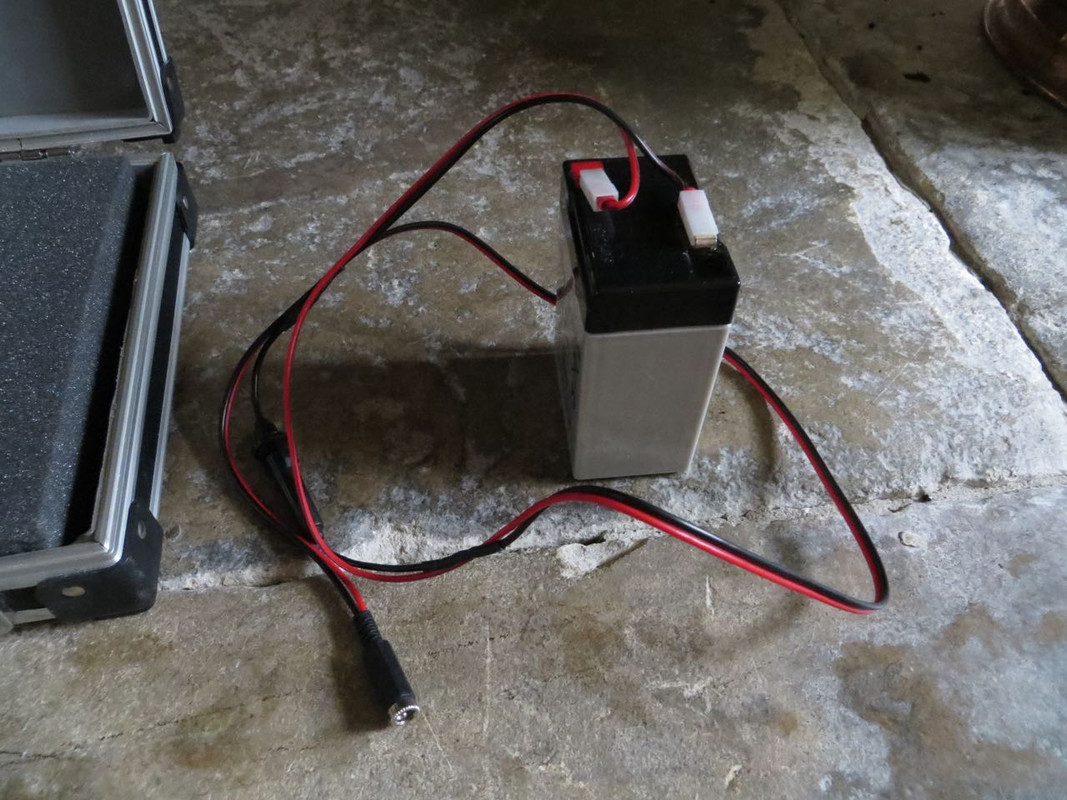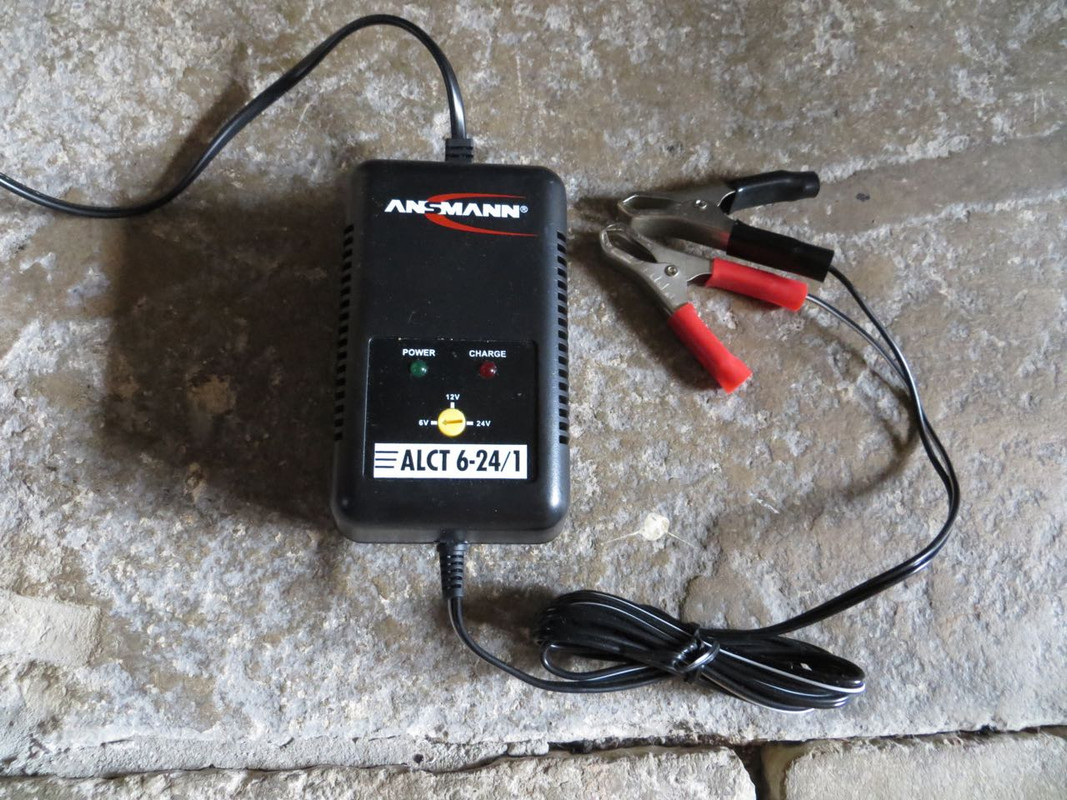 This lead-acid battery setup works very well so far with the CG-4 mount, I can't comment on tracking accuracy as I'm not able to finely measure this, I can say that I haven't had any problems with low power that I occasionally experienced with the D or AA batteries (mostly because they had discharged by themselves before use – the lead-acid battery holds its charge for a long time if stored at room temperature).
I have made a similar setup for my larger NEQ6 Pro mount, using auto power sockets instead of the smaller connectors, more on that in another post.